Process Control Solutions

The founders, Jesse Reeves and Brad Kettler are engineers with backgrounds and experience in industrial automation, process design, instrumentation and controls, and have successfully implemented solutions for clients in varied industries. Shift Controls has project experience in industrial automation from the initial process design phases, including PFD and P&ID development, systems integration, control system design, developing control narratives, construction, commissioning, and support of lab scale experiments up to full scale industrial production facilities.

Shift Controls has in-house engineering capabilities to support all phases of a project from design, through build, and full support to provide a complete end-to-end solution for customers. Project scopes typically include mechanical and electrical design, wiring schematics, software programming and configuration, panel construction, product testing, validation, and UL508A certification when required. Mechanical design and assembly services are available for skid systems with pneumatic, electrical and plumbing systems.
Custom Panel Inquiry Form
Recent Custom Solutions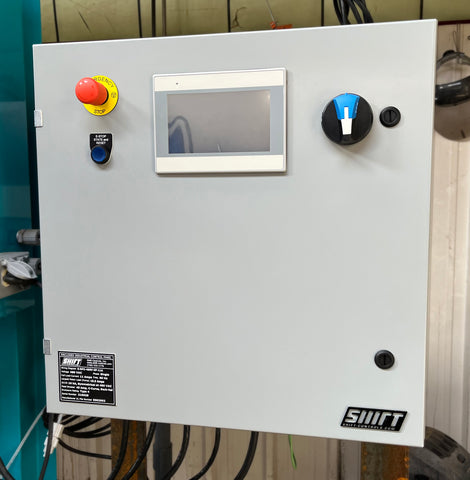 A customer procured a used nano-filtration skid with existing piping and field instrumentation. Unfortunately, the filtration skid did not include a functional control system. Shift Controls was tasked to design, build, program, and field commision a new control panel for the skid in approximately 5 weeks. The project scope included: